Recent ISAIM 2008
During recent International Symposium on Artificial Intelligence and Mathematics, Misha Kaminski and Mirek Truszczynski organized a Special Session on Logic and Artificial Intelligence. This session honors my forthcoming 65 birthday. The papers presented at the session are available at ISAIM2008 Proceedings page.

Here, I am posting the photos from accompanying festivities, with short descriptions. The order of photos was determined by the camera that saved them in some order (but, of course, in a finite set any order is a well-order).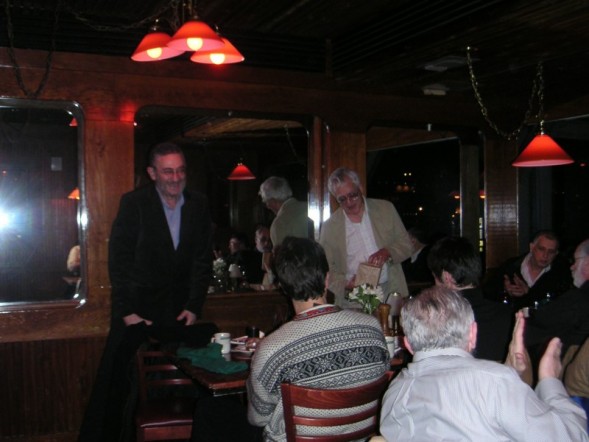 Standing Marian Srebrny and myself. Sitting: Thomas Eiter and Mel Fitting, in the right corner Misha Kaminski and Howard Blair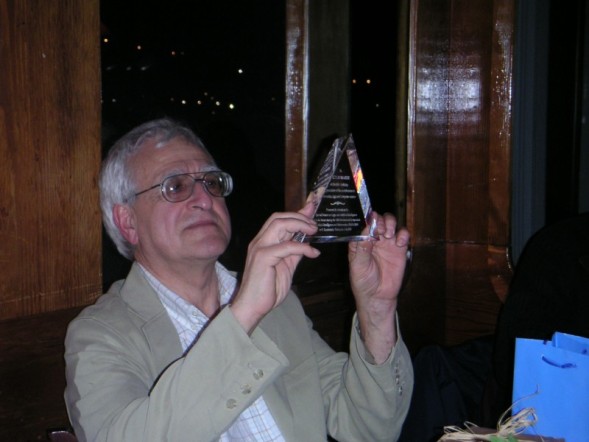 This is a plaque, presented to me by my friends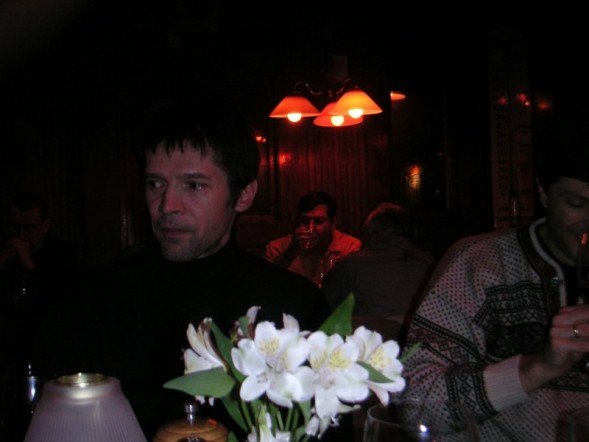 Here is Marc Denecker and (half of) Thomas Eiter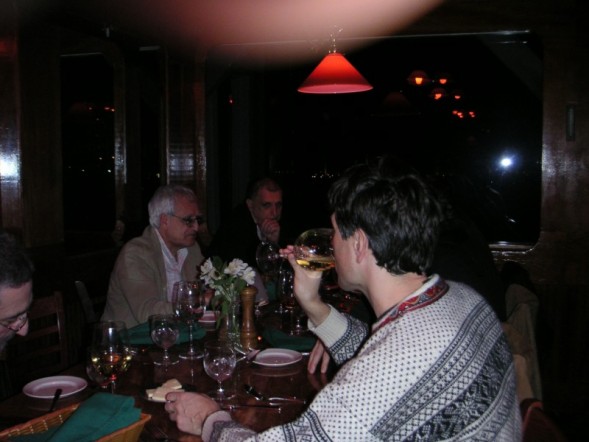 Thomas Eiter drinks wine. In the background a bit of Marian Srebrny, then myself and Misha Kaminski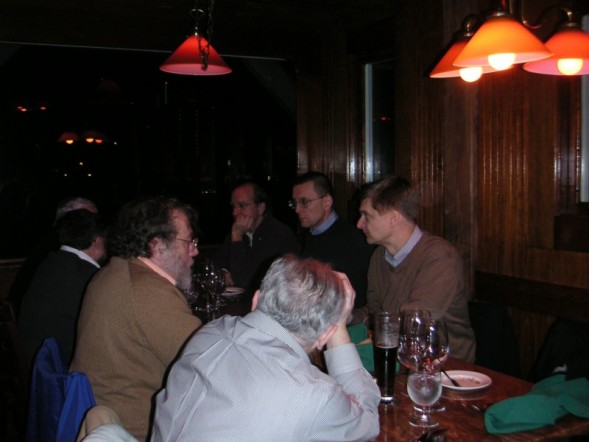 With backs to the camera (from right to left): Mel Fitting, John Schlipf, and Misha Gelfond. Then, in the background (from right to left): Ilkka Niemel&auml, Mirek Truszczynski and Jeff Remmel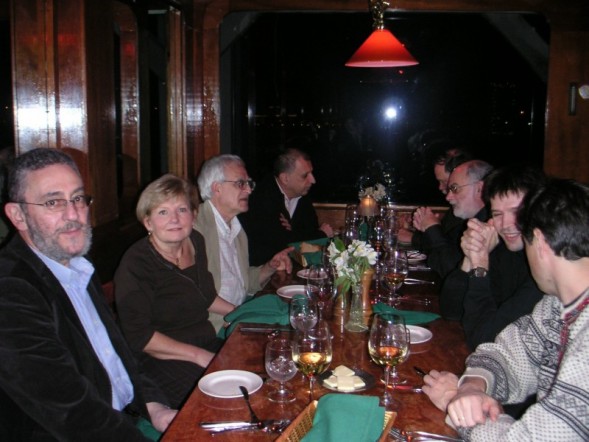 At a table. On one side: Marian Srebrny, Elizabeth, myself, Misha Kaminski. On the other side (from right to left): Thomas Eiter, Marc Denecker, Janos Makowsky, Howard Blair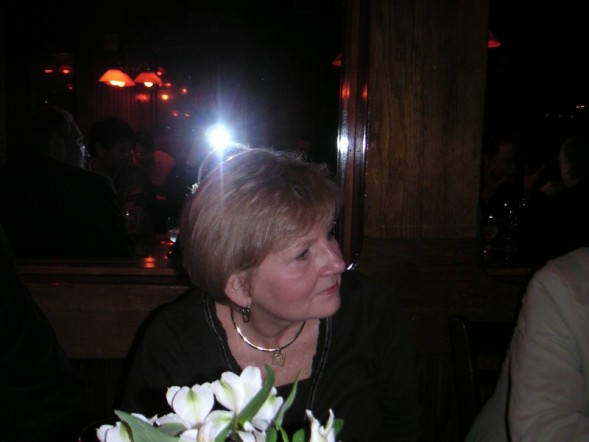 Elizabeth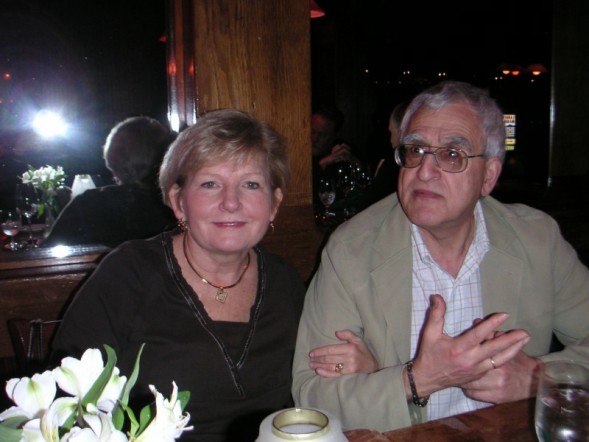 Both of us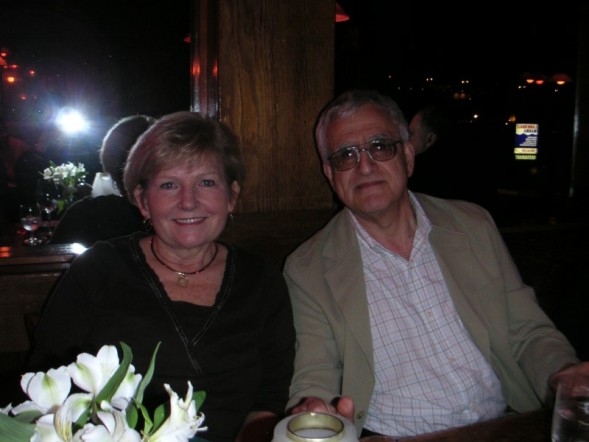 Both of us again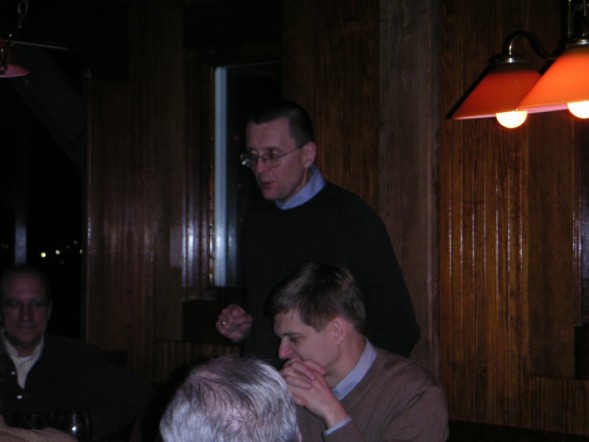 Mirek Truszczynski is speaking, flanked by Jeff Remmel and Ilkka Niemel&auml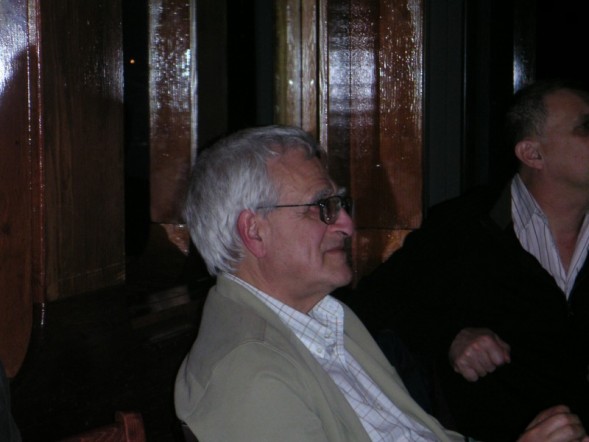 It's me again (and a bit of Misha)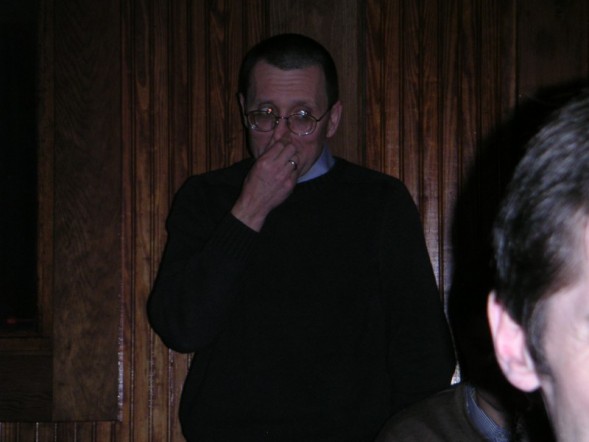 Mirek Truszczynski, in a very characteristic pose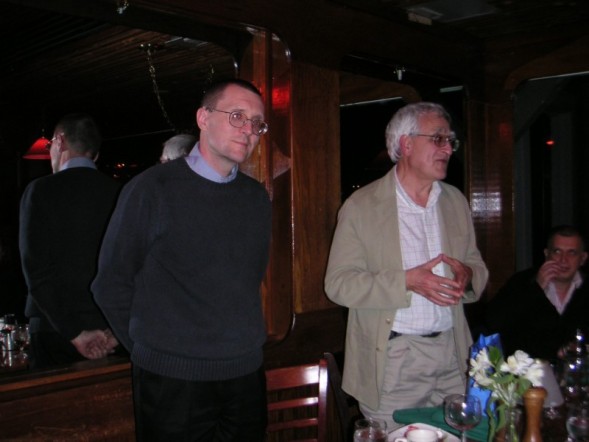 Mirek and Misha listen, as I thank the organizers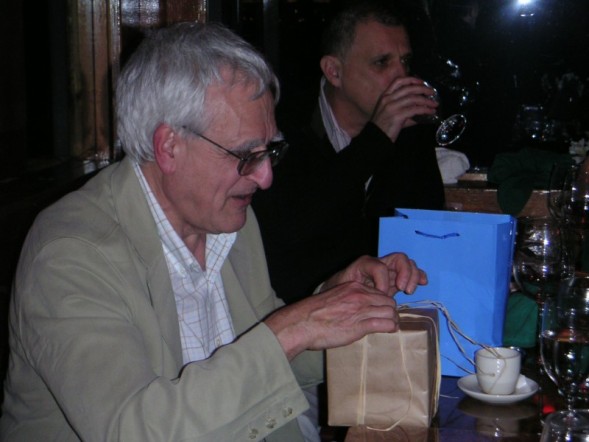 There were presents. This is the set of complete CD of late Jacek Kaczmarski, brought from Poland by Marian Srebrny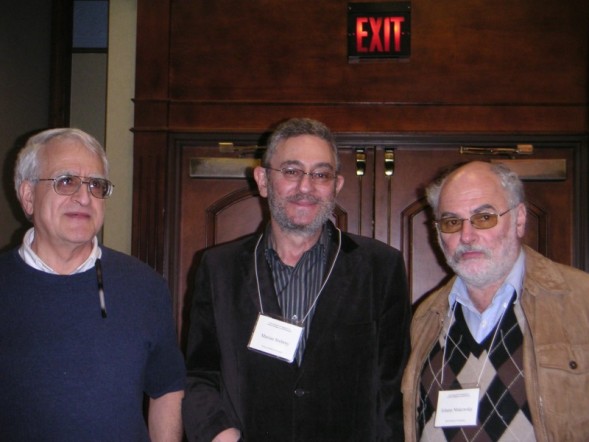 From right to left: Janos Makowsky, Marian Srebrny and me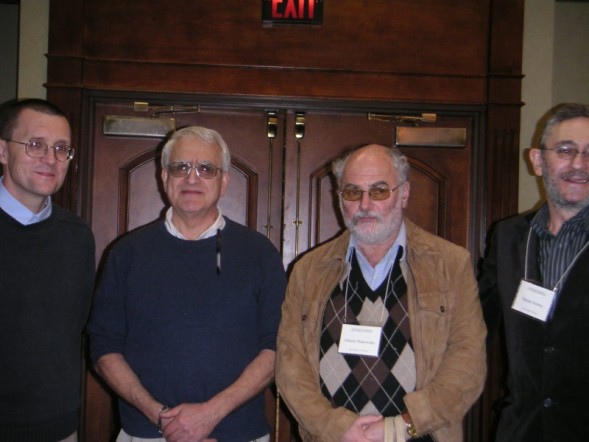 Now also with Mirek Truszczynski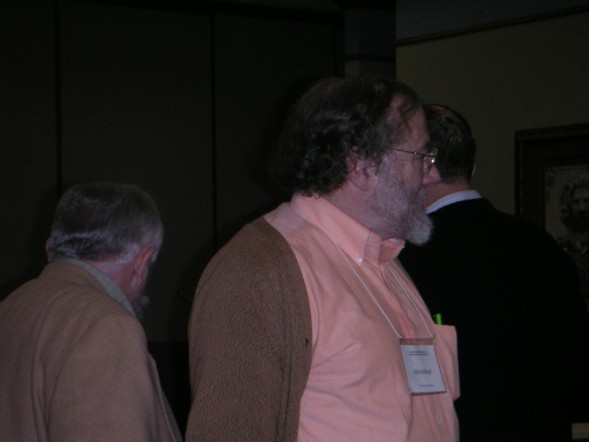 John Schlipf (and Mel Fitting and Jeff Remmel)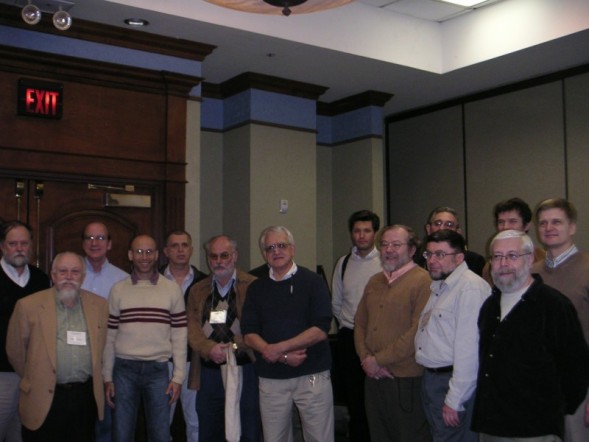 Group photo (from left to right): Howard Blair, Mel Fitting, Jeff Remmel, Bob Lubarsky, Misha Kaminski, Janos Makowsky, me, Thomas Eiter, John Schlipf, Marian Srebrny behind Misha Gelfond, Marc Denecker behind Alex Bochman, and Ilkka Niemel&auml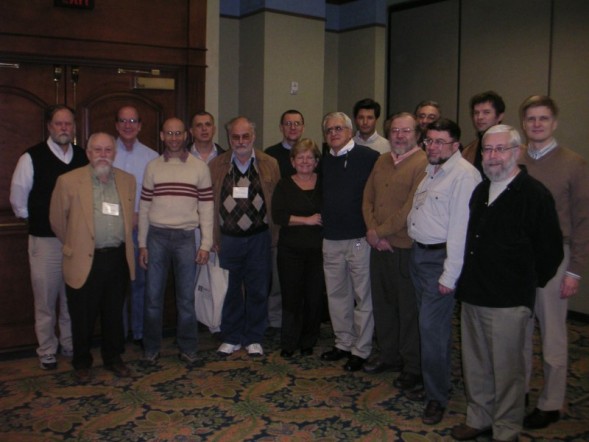 All of us but also Elizabeth and Mirek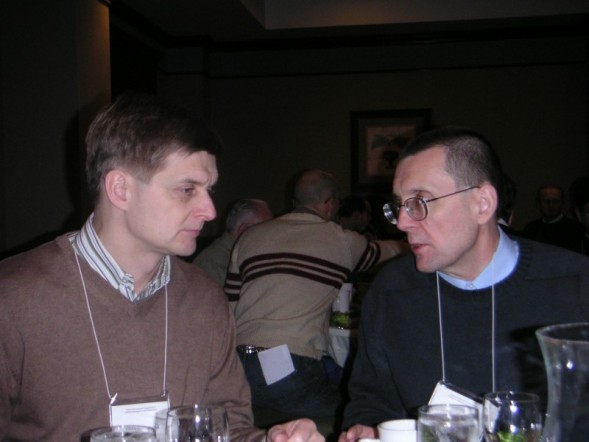 Mirek Truszczynski and Ilkka Niemel&auml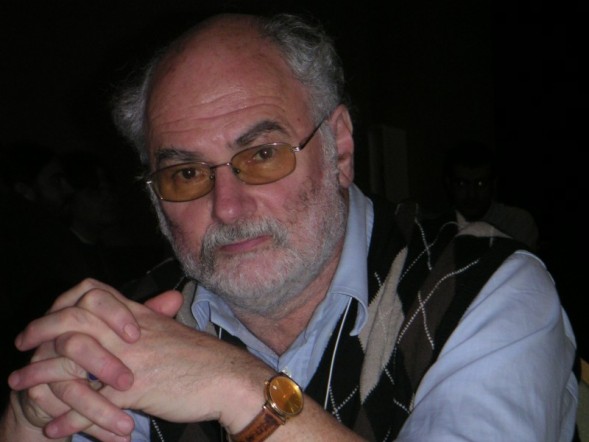 Janos Makowski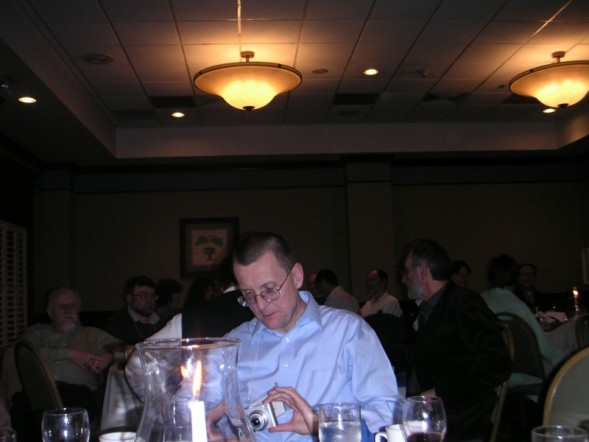 Mirek Truszczynski
Finally, my remarks at the end of the Special Session concerning Logic and Knowledge Representation.
Last modified: 2/4 2008